International Healthcare Center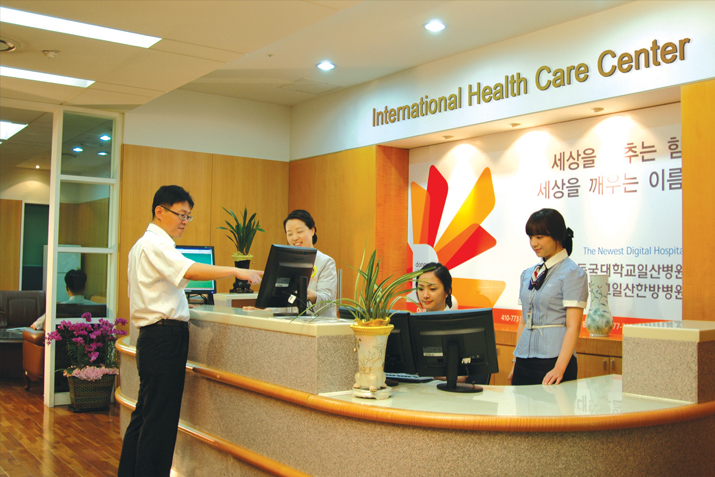 Certified as a medical institution in 2011, the Dongguk University Ilsan Medical Center has established the International Healthcare Center in order to provide a fast and accurate medical service to foreigners.

The International Healthcare Center is ready to provide the best medical service available through the establishment of a 'one-stop service' system that takes care of everything from appointment booking, payment to examination. In addition, medical services are provided by the best medical professionals in the field with dedicated nurses and professional coordinators.

The center provides comprehensive medical services from admission, outpatient clinic to discharge by combining Western and Oriental medicine and serving as a health coordinator for all foreigners who visit.
Currently, the center has signed an 'International SOS Overseas Program' in 2010 with the USFK duty troops (No. 65) to provide a variety of medical services.